Brazilian Blowout
A Brazilian blowout treatment involves the use of a liquid keratin formula to create a protective layer around each strand of hair. Keratin is a protein that is naturally present in our hair, skin, nails, and other parts of the body. The treatment works by adding more keratin to the hair, which helps to strengthen and smooth the hair strands.
How does the Brazilian blowout work?
During the Brazilian blowout process, the liquid keratin formula is applied to the hair and then sealed into the hair cuticles using heat from a flat iron. This helps to eliminate frizz and smooth the hair, resulting in a sleek and glossy appearance. The keratin forms a protective protein layer around the hair shaft, which helps to protect it from external factors such as humidity and heat damage.
The Brazilian blowout treatment is suitable for all hair types. Whether you have straight, wavy, curly, or oily hair, you can benefit from a Brazilian blowout. The treatment works to smooth and tame frizz, enhance shine and improve the overall manageability of the hair.
The advantages of the Brazilian blowout treatment is that there is no waiting period after the treatment. Unlike some other hair treatments, you don't have to wait for days before washing your hair or styling it in different ways. You can immediately wash your hair, exercise, or put it in a ponytail or clip right after the treatment.
Keep In Touch With Our Professional Team At  Salon Blānc .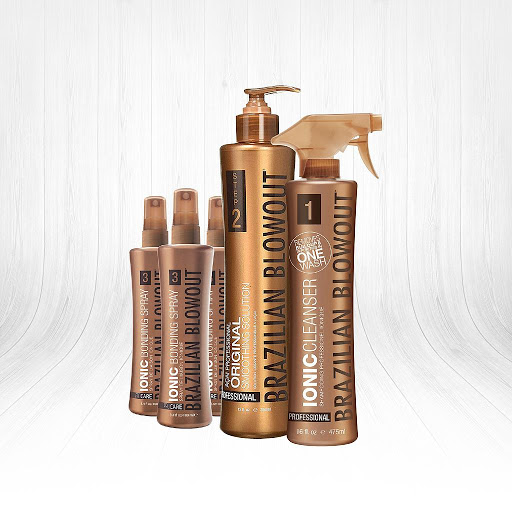 The effects of a Brazilian blowout treatment are temporary and can last for several weeks, gradually wearing off as the hair goes through its natural growth cycle. It is important to note that Brazilian blowouts should be performed by trained professionals and it's essential to follow the recommended aftercare instructions to maintain the results and the health of your hair.